Get Started With Northwest Portland's Most Effective Fitness Solution Today!
While most programs that promise real results push a traditional, one-on-one personal training program, our group fitness program offers a unique and uniquely effective way to train.
Our group fitness focuses on weight loss and accountability, giving you the tools to get a personalized workout with a nutrition system that's right for you. Our team at Recreate Fitness will help you enjoy higher energy levels, more stamina, and get unparalleled results -- whether you're here in Northwest Portland or nearby, Recreate Fitness is offering the fitness program you've been looking for. Your results are a click away.
Just fill out the short form below to get started with our group fitness classes!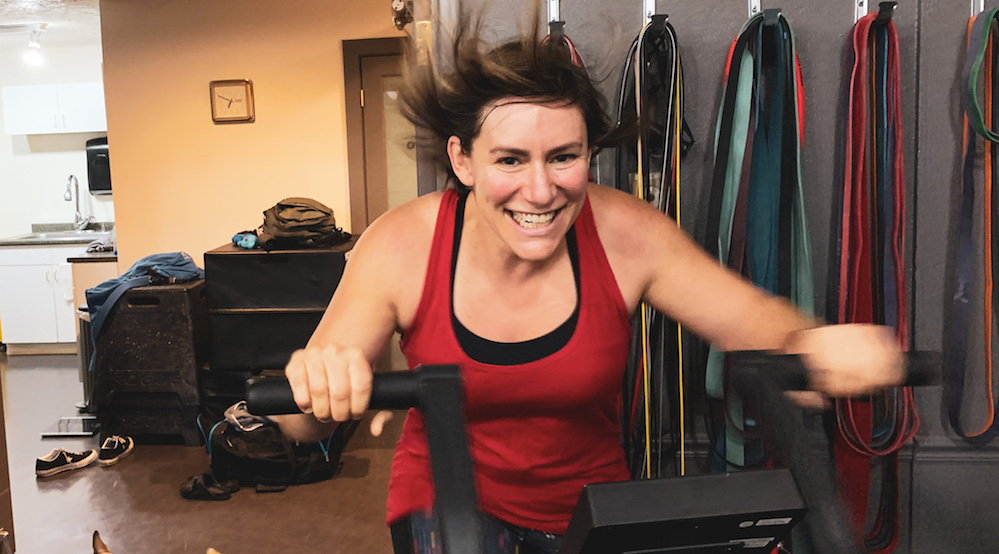 Why Choose Group Fitness at Recreate Fitness?
When you work out at a regular gym, you'll get a standardized training curriculum that may or may not work. At Recreate Fitness, we give each one of our members personalized evaluations with the mission of better serving our community with group training sessions that are optimized for you. You'll get the same customized fitness plan that traditional personal training offers but with the accountability, support, and community atmosphere of a fitness class!
Through group fitness, we hope to help ordinary men and women from across Slabtown, Nob Hill, and all over Northwest Portland achieve greater health and wellness. No fitness plan works for everyone; that's why our team at Recreate Fitness wants to discover what's right for you.
Group Fitness can help you:
Discover a tight-knit community that will support and challenge you
Access customized exercises and nutrition plans to get you real results
Receive feedback on your progress as you work towards your goals
Get real results in a low-stress, high-accountability environment
Recreate Fitness is designed for everyone -- by tapping into what makes you unique, we'll engineer a fitness program that's perfect for your body and your goals. Join us in Northwest Portland and see how our group fitness can transform your body and your mind!
Sign Up For Our Fitness Classes Today!
Whether you're just starting out on your fitness journey or hoping to get back into shape, our group training offers the best weight loss program in Northwest Portland. With a compassionate and dedicated team, Recreate Fitness will help you commit to making change and following through, one step at a time.
Just fill out the short form below to get started on your weight loss journey!